Who We Are
Amidst the immensely developing and loving city of Gorakhpur, the ultimate fashion and entertainment center is Orion Mall. Spread over an area of over 2,00,000 sq. ft. And is strategically located in Mohaddipur, a popular location near Radisson Blu. Orion Mall is inherently one of Gorakhpur's largest and most prominent shopping malls. It is a Hub for Food, Shopping & Entertainment, comprising food courts, restaurants for premium dining, and more than 40+ national and international brands. An outstanding shopping center for people of all ages and the perfect hangout spot.
Orion Mall is a remarkable entertainment destination offering an international blend of shopping-food-entertainment, a formidable home of multiple famous brands. With over 2.5 million people per month visiting the mall and being the biggest shopping experience under one roof for locals and visitors, Orion mall takes pride to be recognized as a popular shopping destination. In the city of Gorakhpur, We are a catalyst that resembles & proceeds to add a high fashion quotient. If fashion is what you want, then the Perfect spot for you to shop is Orion Mall. You would be enshrouded in a sensory joy from the moment you walk through its doors when you are flooded with the sights, sounds, and scents of all of your favorite brands, restaurants, and entertainment places. What distinguishes us from the rest is its diverse collection of luxury multinational and national brands.
It has never been easier to decide where and when to shop in Gorakhpur. Orion Mall delivers multiple conveniences, make the shopping experience a memorable one. It is strategically positioned on a 6-lane VIP road in a central location.
And it's just 2km from the city center. Orion Mall is a perfect location for great entertainment, overlooking a stunning lake with groundbreaking design and state of the art architecture.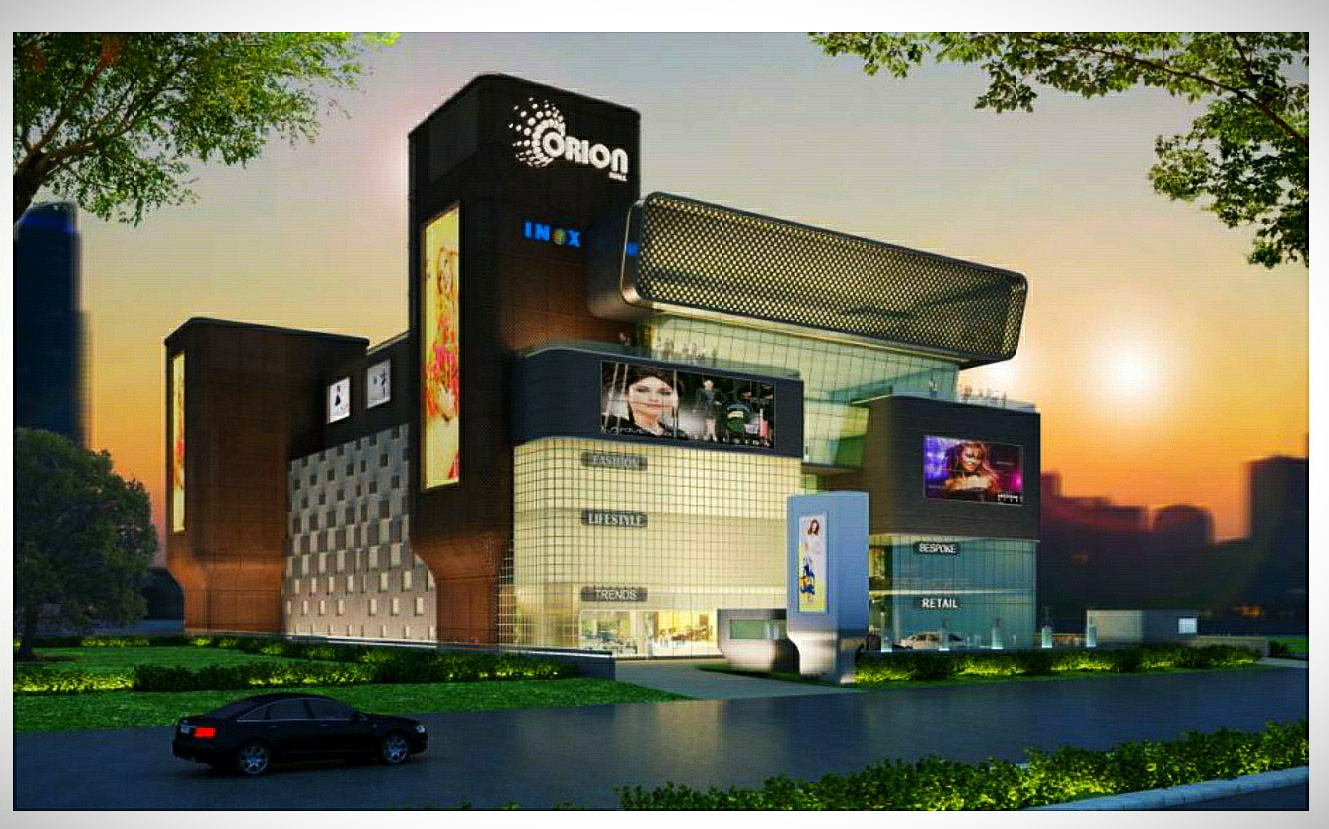 Orion Mall is one of Gorakhpur's most iconic and well-known malls, especially for the children! There are also activities other than shopping that one can do at Orion Mall, the biggest shopping spot with a gazillion brands to shop from. In the specially built gaming area, children fascinated by Legos and toys can enjoy their hearts out. You could either hang out and play or unleash the kid within you. Featuring a wide range of facilities, new open doors to entertainment and get ready to be amazed.