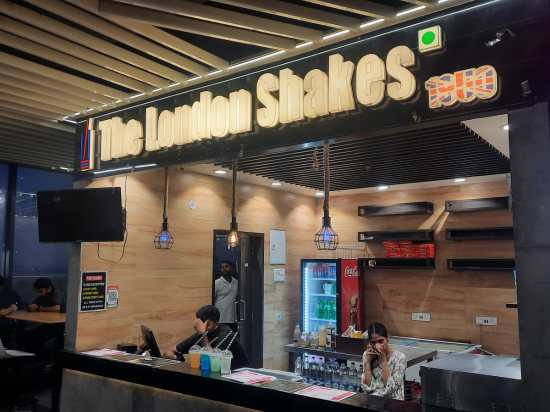 Quick Service Restaurant| Cuisines | Shakes | Beverages | Food Court
The London shakes are the re-inventors of one of the most popular drink in the world the Milk Shakes. It is believed that the combination of Milk, Rich cream, and fruit syrup or extract originated in London and now is popular all over the world. Milk has been the most popular drink in India, a rich history is linked with the milk & its products. We at 'The London Shakes' want to spread the legacy of milk in a better way yet maintaining its rich values. Drinking milk is now so much fun with the addition of flavours & Love. Come and Enjoy "The London Mil Shakes" here We welcome you all here.
Serves:   Drinks and Shakes
Address:

Fourth Floor

Call on: +91-9839634311
Email:  arunit35@gmail.com
MONDAY – SUNDAY: 11:00 AM TO 11:00 PM
Quick Service Restaurant | Cuisines | Tea | Coffee | Food Court
Devil Drinks' a delicious drinks & Fast-food restaurant and definitely the talk of the town, a true destination for every family's taste bite, best taste and the food you always crave for. Tsunami of taste and abundance of flavours, stretched options from all mood 'KADAK CHAI ' to chilled lassi's ,COFFEE looking for a good coffee to talk over or in mood of fresh fruit juices, wide variety of beverages available here, everything under a single roof because we just don't brag it, we do actually serve it. Regrets about taste aren't entertained here because we really do value your taste and choice.
Serves: Cold Coffee | Blueberry Shake | Kitkat Shake | Kesar_badam
Address:

 

Fourth Floor

Call on: +91-7007458889
Email:
MONDAY – SUNDAY: 11:00 AM TO 11:00 PM