Chocolates / Ice Cream / Juice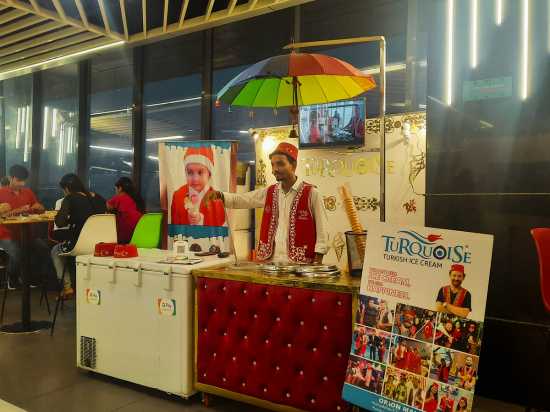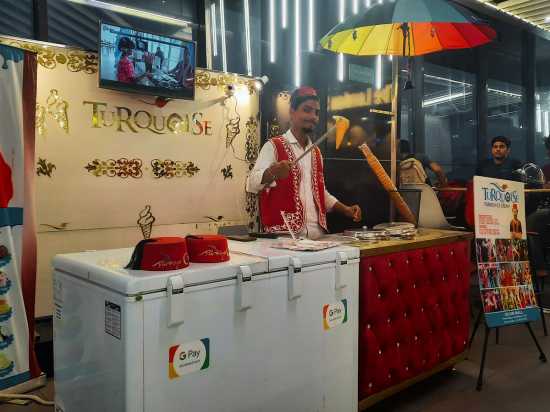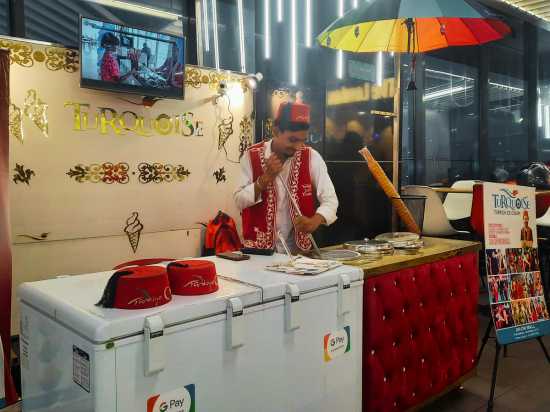 The mouth-watering ice cream, which originated 400 years ago in Turkey and is made from Salep, milk, sugar, and added flavours, is now enjoyed by the whole world, including India. Thanks to our Turquoise Ice Cream master and showman Sahin Ozturk, who continues the tradition of his forefathers and strives to take the ice cream venture to the next level. Turquoise is the first Turkish company that introduced the hand-made Turkish Ice Cream in India. It is spreading its ice cream business all over India by partnering with Indian people and giving them Franchises. Orion Mall, the best mall in Gorakhpur, is one of the first in the city to open a branch of this popular Turkish Ice Cream.
Menu: Ice Cream
Address: SHOP NO 4 | THIRD FLOOR
Call on: 8808839576
Email To: prashantmishra9273@gmail.com
MONDAY – SUNDAY: 11:00 AM TO 11:00 PM
Ice Cream| Sweet | Food Court
"AU Naturals" is a popular establishment known for its diverse menu offerings delicious Ice Cream's. Here's a description of what you can expect to find at this Outlet: Ice Cream, Au Naturals offers a wide variety of delectable ice cream flavors to satisfy your sweet tooth. From classic options like vanilla and chocolate to unique and innovative flavors like salted caramel, mango madness, and bubblegum blast, there's something for everyone. Whether you prefer a cup, cone, or sundae, you'll find delightful frozen treats to enjoy. We always welcome you at "Au Naturals". Come and Visit us. 
Menu: Ice Cream| Sweet |Food Court
Address: Third Floor
Call on: +91-9519683838
Email To: uniquefoodsgkp@gmail.com
MONDAY – SUNDAY: 11:00 AM TO 11:00 PM